Annual list of young film and television actors, musicians and social media stars who are making a mark with their talent
By:
ASJAD NAZIR
THE future in the world of arts belonging to the young is perfectly illustrated by a new generation of south Asians who stood out in diverse fields.
These exciting talents are breaking boundaries, expanding horizons, shattering glass ceilings, and delighting audiences with their amazing performances.
They are inspiring other youngsters and by bringing in something fresh and new, they are adding an extra dimension to the entertainment industry.
Eastern Eye decided to celebrate these trailblazers with the annual top 30 under 30 list for 2023.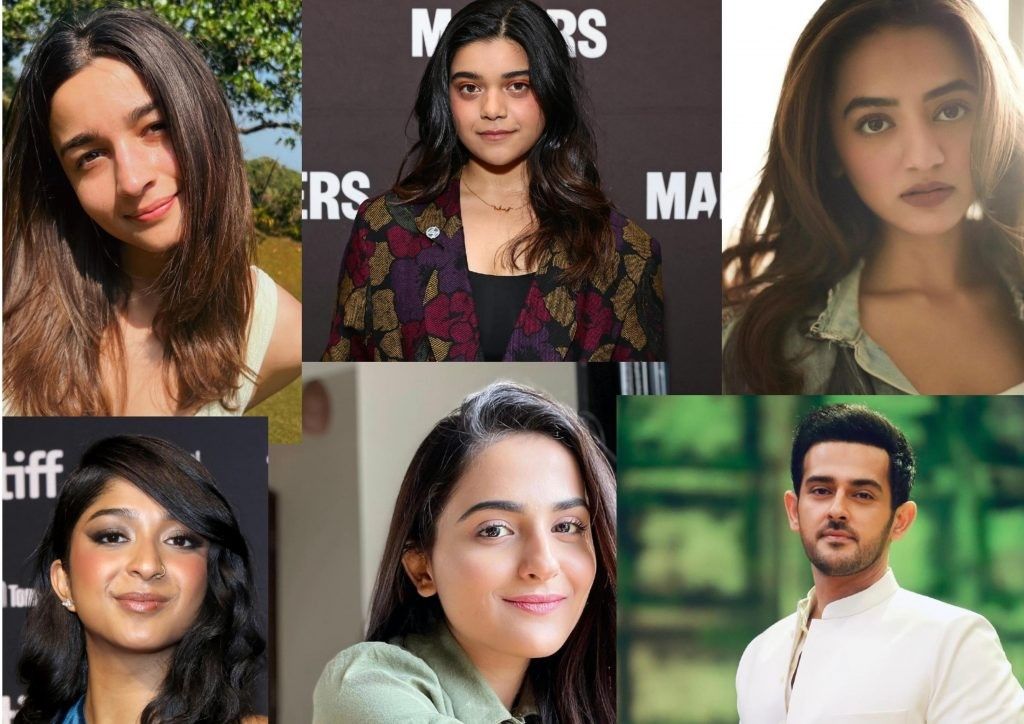 Iman Vellani: The Pakistani Canadian actress will follow up a huge 2022 with an even bigger 2023, as she goes from a hit web series to her big-screen debut in superhero movie The Marvels. Being part of the Marvel Universe will ensure the star keeps shining for years to come. Iman, 20, will carry on making a new generation believe anything is possible.
Debattama Saha: The multi-talented TV star is an accomplished actress, great singer, and amazing dancer. This all-round ability has set Debattama, 25, apart from the others and opened multiple paths for her. Whether it is playing a lead role, dancing or singing a hit song, she always gets noticed in a crowd.
Alia Bhatt: The 29-year-old crown princess of Hindi cinema is pretty much considered the queen. Taking a break after having her first child won't stop her from rising to greater heights. This year she will be focused on everything from a growing business empire to forthcoming films including her Hollywood debut Heart Of Stone. She is also one half of a power couple with Ranbir Kapoor.
Helly Shah: The talented actress broke the shackles of Indian television stars last year with an Oscar-qualifying short film, a winning appearance at the Cannes Film Festival and shooting for her debut film Kaya Palat. Helly, 27, is effectively combining a natural acting talent with a solid fan base and strong desire to cross new frontiers.
Azaan Sami Khan: One of Pakistan's most talented young stars is an accomplished singer, musician, composer and actor. The 29-year-old is using all these skills to do interesting work on diverse platforms. His all-round ability will see that exciting variety of work grow even further and expand the horizons of popular culture.
Maitreyi Ramakrishnan: Three seasons of hit Netflix series Never Have I Ever have turned the 21-year-old Canadian into a global star. The popular actress will return for a fourth and final season of the show before spring boarding to greater heights with her forthcoming film The Netherfield Girls, along with other projects that include voice-over work in major Hollywood projects.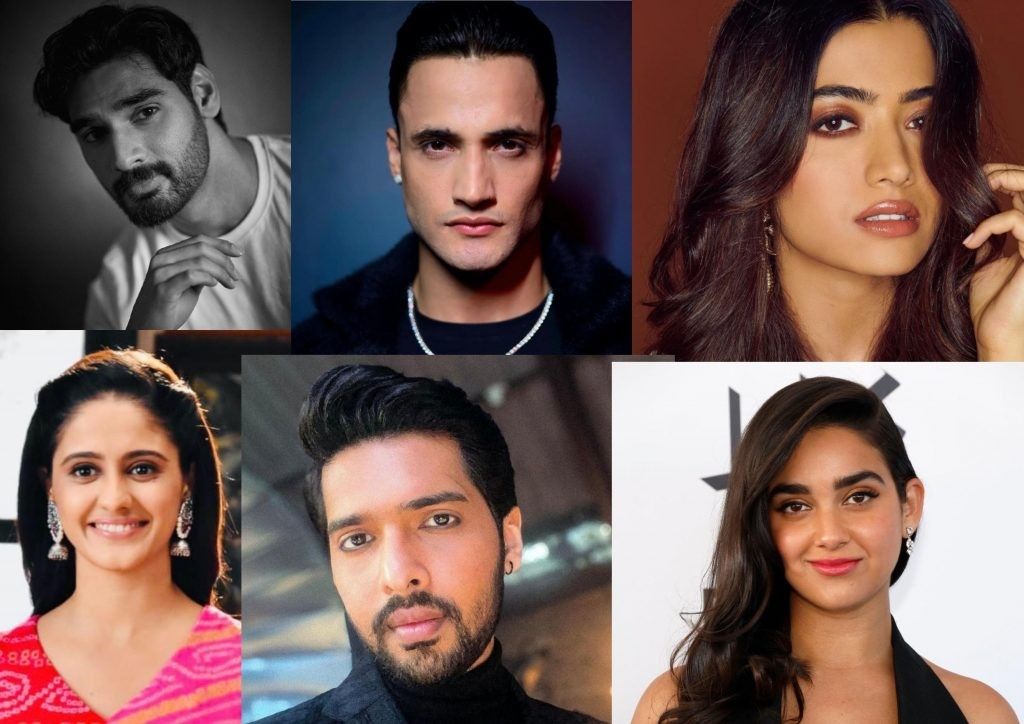 Ahan Shetty: Bollywood is in desperate need of young talent, and the only noteworthy leading man in his 20s who is filling that void is the 27-year-old actor. Ahan is set to follow up his 2021 film Tadap with further projects and represents the future of the Hindi cinema hero. He ticks all the boxes and will only get better with time.
Ayesha Singh: The 26-year-old has propelled hit drama serial Ghum Hai Kisikey Pyaar Meiin to great success and shown off her remarkable range as a performer. That wonderful acting ability has won Ayesha critical acclaim, audience adoration and a huge global fan base. It has also set her up for a flourishing career that will carry on growing.
Asim Riaz: He is an outsider who has made a name for himself without any help and hasn't bowed down to any set rules or regulations. This has turned the actor, model and rapper with a chiselled physique into an icon, along with being an antidote to nepotism. The 29-year-old will keep on being noticed for his work and breaking rules in a brilliant way.
Rashmika Mandanna: The actress has an exciting line-up of Indian films this year in diverse languages, including Pushpa 2: The Rule (Telugu), Animal (Hindi) and recent release Varisu (Tamil). Rashmika, 26, has been cast opposite big-name actors in dramatically different projects that will turn her into a pan-Indian star.
Armaan Malik: The 27-year-old singer is defined by his brilliant body of work across multiple languages, genres and musical styles. He has also balanced being in demand for projects in Indian languages by venturing into the English mainstream. Expect more of the same from an amazing artist in the years ahead.
Geraldine Viswanathan: The Australian Indian has established herself in Hollywood as a respected film and TV actress, with an interesting range of roles. Forthcoming films featuring the 27-year-old include psychological thriller Cat Person and comedy-drama The Beanie Bubble. With great momentum behind her, it is inevitable that Geraldine will be signing more major projects.
Sajal Ali: The girl with the golden touch adds sparkle to any projects she is involved in, whether it is a drama serial, film, music video or eye-catching photo-shoot. The 29-year-old has turned into a premiere Pakistani star and this year will go global with her debut international movie What's Love Go To Do With It.
Sumbul Touqeer Khan: The unstoppable 19-year-old went from a star-making turn in hit drama serial Imlie to creating an impact on India's biggest reality TV show Bigg Boss. Her global fan base will continue to grow, and the actress will have no shortage of offers across multiple mediums. Expect big things from her.
Rish Shah: The English actor has gone from low-key roles in British projects to becoming a Hollywood pin-up, with projects like hit superhero series Ms Marvel and acclaimed comedy movie Do Revenge. Rish, 24, is firmly on the radar of major studios and will be seen in an increasing number of high-profile projects on diverse platforms.
Simone Ashley: The British actress has been an absolute boss across the past year. A superb appearance on season two of Bridgerton has quickly seen Simone, 27, go interstellar. She will carry her momentum from 2022 to reach even greater heights and is definitely one to watch.
Alaya F: The 25-year-old bringing something new to Bollywood is perfectly illustrated by the interesting projects she has signed. Playing unpredictable characters already looks like being her signature move, which bodes well for her future film releases. She also has a powerful social media presence and a rapidly growing diverse fan base to back up her acting talent.
Ritviz: The Indian singer, songwriter and musician has been skating under the radar for the past six years with top tracks that combine a commercial sound with amazing artistry. He had a big turning point last year with songs in superhero series Ms Marvel and an acclaimed album. The 26-year-old will build on that great momentum.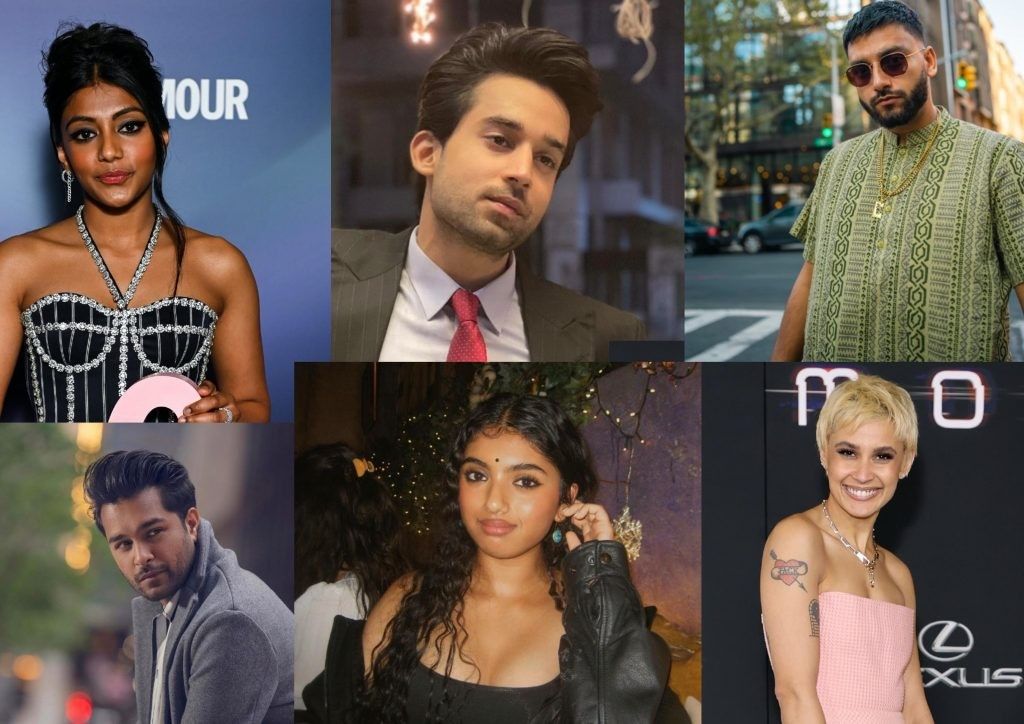 Bilal Abbas Khan: The talented Pakistani actor has impressed audiences with his wide array of roles and remarkable range as a performer. Although Bilal, 29, has concentrated mostly on drama serials, he is expected to use his impressive ability to choose good projects to take on more films and web series.
Charithra Chandran: The Scotland-born actress has been on a roll in recent years with memorable appearances in hit serials Alex Rider and Bridgerton. This has set up Charithra, 26, nicely for major projects including the film How to Date Billy Walsh and international TV series Song of the Sun God, which she is co-producing.
Asim Azhar: Although the singing star made a smooth transition to acting, music remains his priority. The 26-year-old will carry on adding to his impressive catalogue of hit songs and likely take on more acting roles. Whatever Asim does, however, he will have a big legion of admirers ready to take notice.
Sophia Ali: Last year was a huge turning point for the awesome Pakistani American actress. She returned for season two of The Wilds, starred in Hollywood blockbuster Uncharted and appeared in an acclaimed independent movie. The versatile 27-year-old, who is now firmly entrenched in the heart of Hollywood, is guaranteed to reach even greater heights.
Nish: The 29-year-old British Bangladeshi has been a huge game-changer. His stunning songs have not only popularised the Bangla urban genre, but he has also blazed a trail for a new generation and opened international avenues. The talented singer, producer and brilliant live performer will continue to expand the horizons with his music releases.
Avantika Vandanapu: The Indian American actress has gone from a child star in Telugu cinema to putting down roots in the heart of Hollywood with roles in diverse projects. The youngest entry in this year's list, Avantika, 18, is also planning to produce her own projects, while taking on interesting acting roles.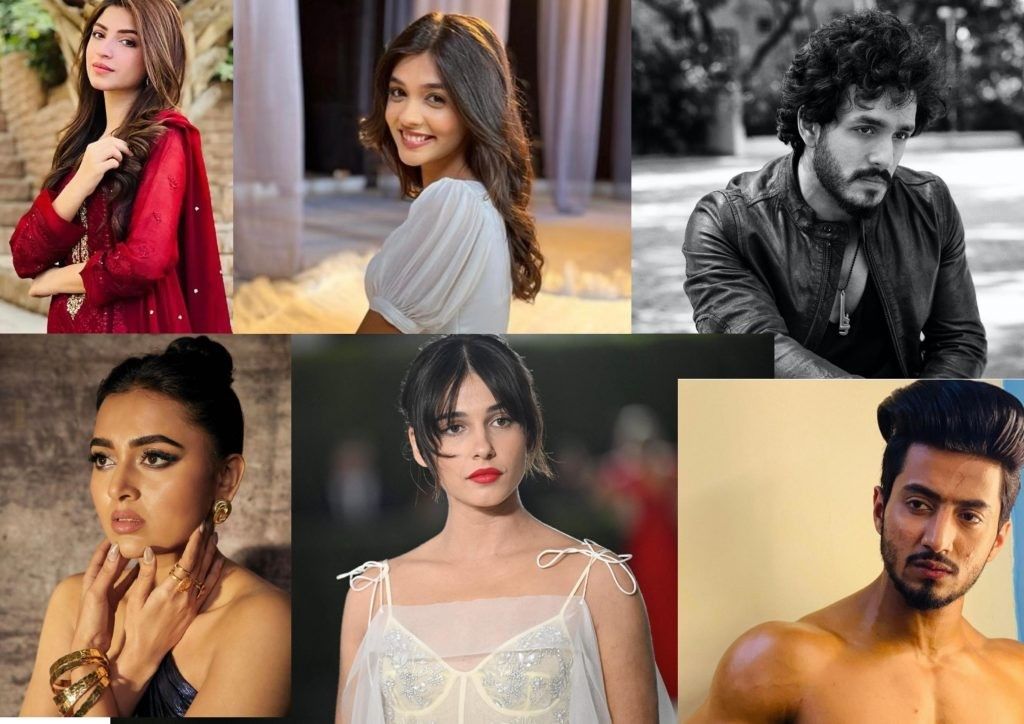 Kinza Hashmi: The 25-year-old has been heavily in demand ever since she made her acting debut as a teenager in 2014, and has clocked up an impressive body of work since then. She has become better with every passing year, and represents a young generation of Pakistani actresses who have a fearless approach to their acting choices.
Akhil Akkineni: Being part of a famous film family that includes his legendary father Nagarjuna and half-brother Naga Chaitanya means the actor is following in giant footsteps. But Akhil, 28, hasn't been deterred and scored a film success with Most Eligible Bachelor in 2021. The Telugu film star has top projects on the way and will shine brighter in the future.
Naomi Scott: It has been relatively quiet for the British actress since her Hollywood breakthrough in 2019 with mega-budget movies Aladdin and Charlie's Angels. But the 29-year-old singer and actress is set to strike back with high-profile films like Wizards, Distant and a planned sequel to Aladdin. She has also signed up with major Hollywood agency CAA, so has exciting times ahead.
Tejasswi Prakash: Perhaps no Indian TV actress had a better year than the talented 29-year-old. A dream 2022 saw her win reality show Bigg Boss 15, make her movie debut and deliver a rip-roaring performance in hit serial Naagin 6. The multi-talented star, who is also an accomplished singer, will be looking to step up a gear.
Faisal Shaikh: The popular social media star recently introduced himself to a wider audience with eye-catching appearances on popular reality TV shows Jhalak Dikhhla Jaa and Fear Factor: Khatron Ke Khiladi 12. With nearly 29 million Instagram followers and more than 32 million on TikTok, Faisal, 26, has built a solid foundation for even bigger things to come.
Pranali Rathod: A winning performance on iconic drama serial Yeh Rishta Kya Kehlata Hai turned the talented 26-year-old into last year's biggest break-out Indian TV star. A natural acting ability, impressive screen presence and a cross-generational fan base has turned her into a new small-screen performer to watch.